Working with colors – Project management tailored to the company's needs
Colors help employees see the information in a visual and clear way.
As a manager you can customize the system to your requirements and mark different topics in different colors.
With custom fields you can store additional information in each new task, and mark tasks in colors.
Learn more about custom fields
Colors display
We can use colors to display different values ​​that will be visible in a main table or on the mobile apps.
For example: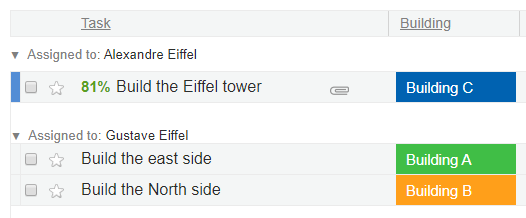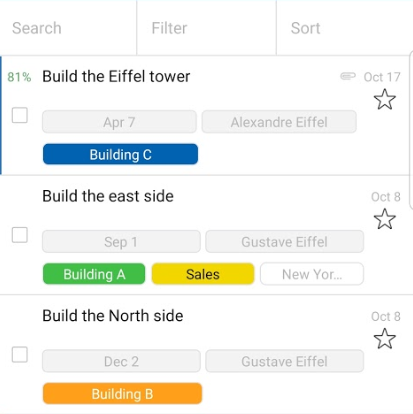 And in task details: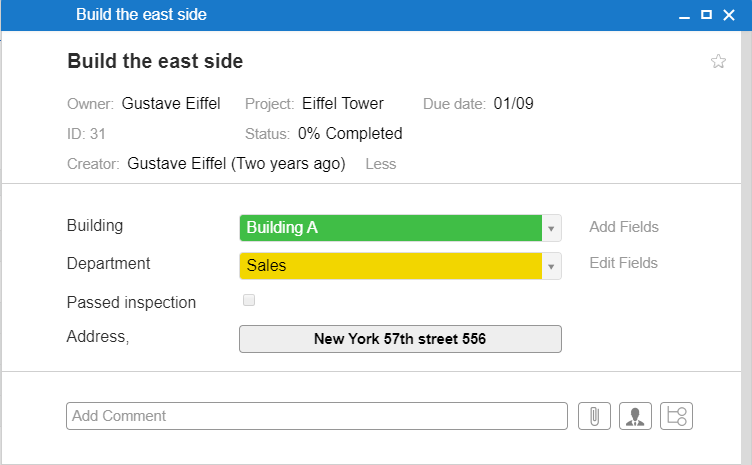 How to define colors in custom fields
Open "Custom Fields" window on the task screen:

Another option is to open the "Admin" page and click on the "Custom Fields" tab.
Create a selection field (or multiple selection) and click "List":

Click on color in one of the selection options:

And select the color for this selection: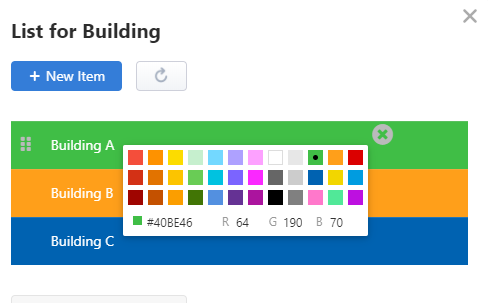 In order to cancel the color, select a white color.
The colors we chose will be shown in the selection options:

Permissions and additional information
– Only Admin users can add and update custom fields.
– Only premium customers can add custom fields.
We hope this article was helpful.
Please don't hesitate to contact us if you have any questions support@teamdoapp.com